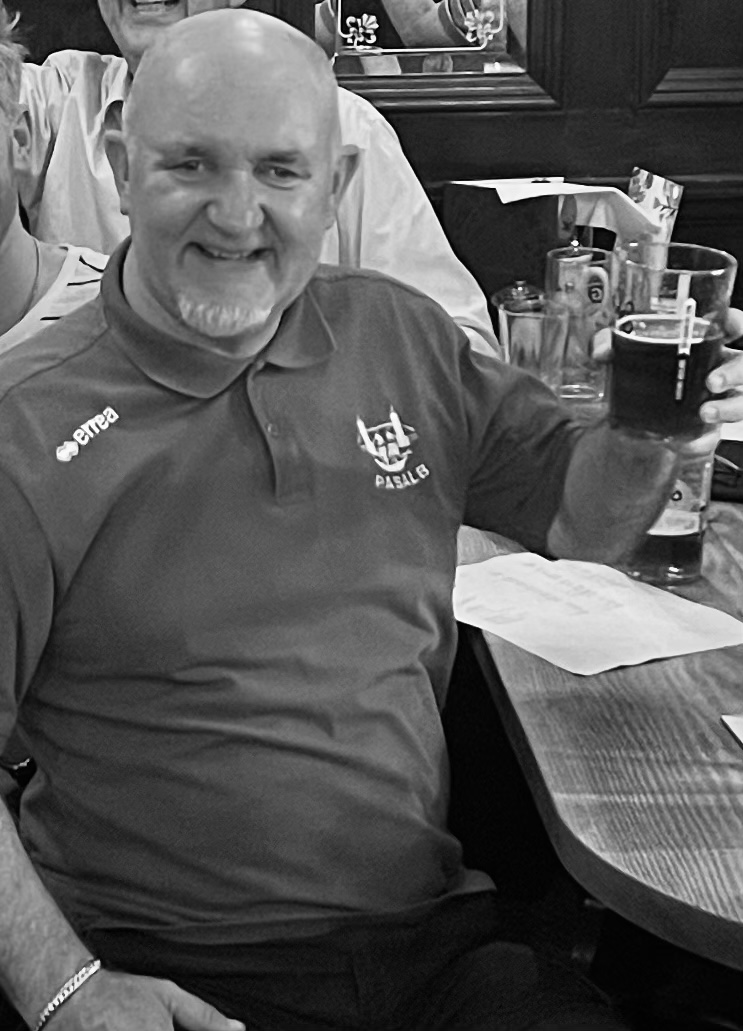 PASALB Chair's Report 2023
Report of re-elected PASALB Chair Greg Foxsmith, AGM, 2023 (Editor's note -if formatting makes this post hard to read on laptop/desktop please try on mobile/tablet)
In the absence of an election, it is my privilege to remain as Chair for a further year. However, I believe it is good to rotate positions as well as introducing fresh blood, so I would encourage you all please to consider standing or nominating someone new for the chair's position for next year.
I extend my grateful thanks to a fantastic committee for their hard work both over the last year, and moving forward.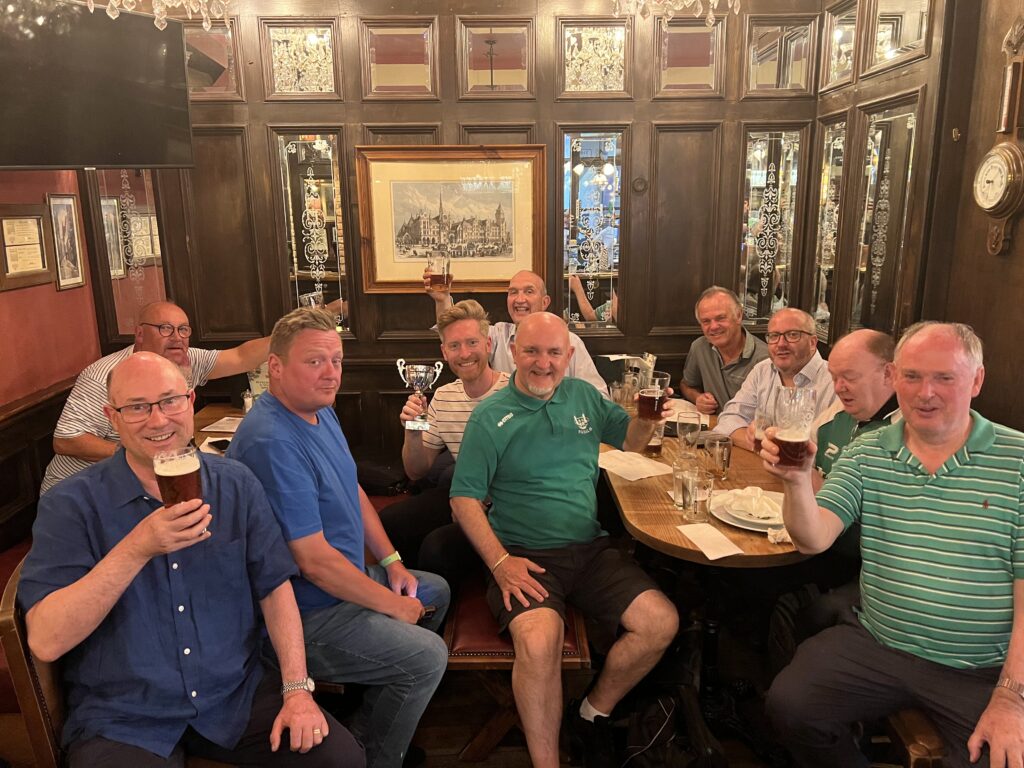 This has been an incredible year for Argyle. Promotion to the Championship and as champions of league one is phenomenal, and we at PASALB played our part as London-based fans.
As Argyle fans living in the South East, we are inevitably less likely to attend home games than those who have remained in the home town, but we did get this season off to a flying start by sponsoring the fans-fest for the first home game of the season- a cracking win against Barnsley.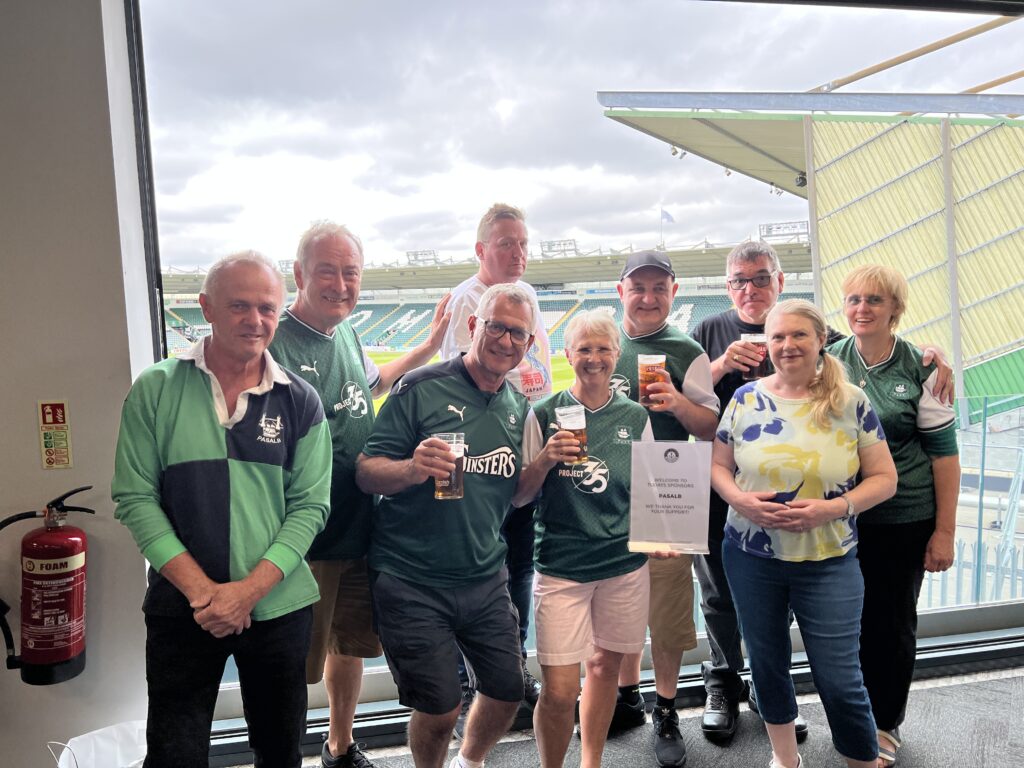 We also attended a number of away games, and did so with the confidence of being well equipped with our invaluable and frankly beautiful travel guide. Thanks to Aaron for his hard work on that. In the absence of Pasty News, this remains our only printed communication with members, and I am delighted to share with you the news that it has been shortlisted for newsletter of the year in the APFSCIL awards.
The club remains financially stable, thanks to the sustainable strategy of the board, and chairman Simon Hallett. So do we, thanks to the support of our members, and the careful stewardship of our treasurer Neil "Bavvers" Bavington.
We were able as a result to support the Argyle Women's team by continuing our sponsorship of key defender, occasional captain and Greek international Giota
Having said that, our ability to support Argyle has been challenged for the majority of members who are unlikely to sustain a season ticket, with the club having ended the Big Green Lottery, and then ending the "flexi-membership". Both were done without consultation, a matter of regret that we have raised with the club. We will have to see how the Evergreen memberships are working for us London-based fans, and will soon do a member survey as to what benefits or disadvantages this has for members, and report back to the club.
Turning now to the PASALB fantasy league tournament, the trophy has this year passed to a new winner- Dan Ford. Congratulations Dan!
A personal highlight for me was the unveiling of the first legend's statue at Home Park-of Argyle legend Jack Leslie, the culmination of a campaign led by myself and fellow PASALB member Matt Tiller, and we recognise that this association significantly backed the Jack Leslie Campaign, and thank you for it.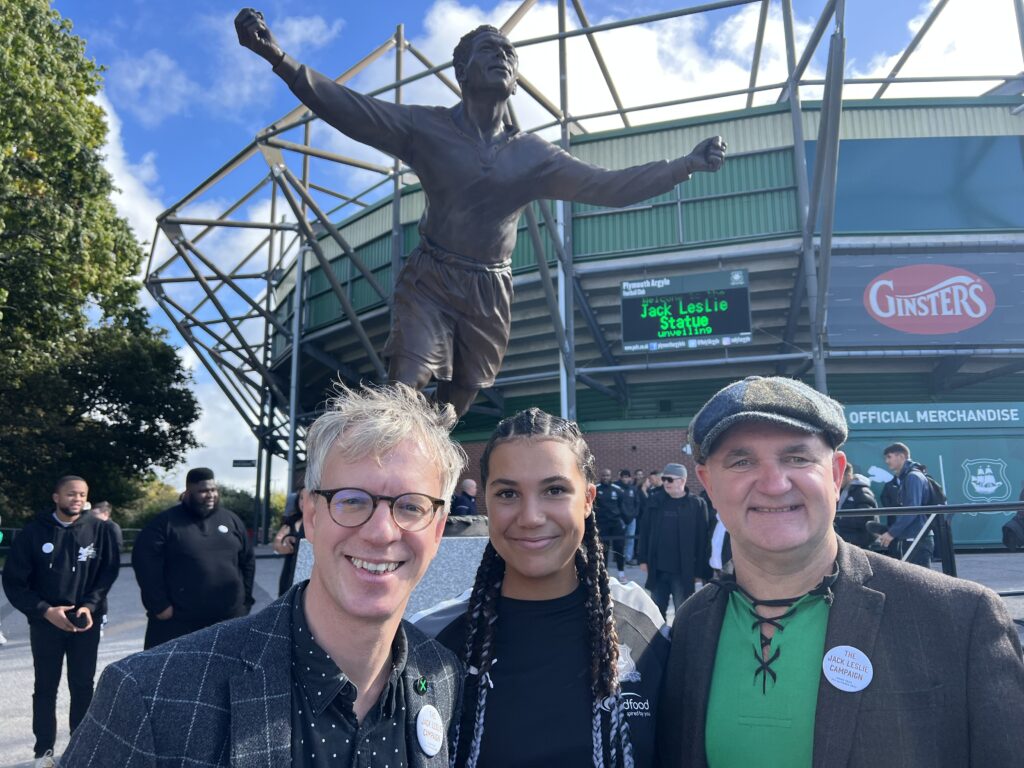 My main regret of the last year is that the Club did not oblige us with a "Meet the Manager" event last season, and I have made it my priority for that to happen in the season ahead. I am delighted to confirm that this has been approved, and we hope soon to confirm the date, fixtures at QPR or Millwall being the likely candidates. I was able to speak to Schuey who also confirmed his willingness to attend.
Thanks to all who have attended APFSCIL meetings, and those who run or participate in our sports teams- particularly Darts and Pool. There is still a football group, playing ad-hoc games following the collapse of the APFSCIL league, and now a golf group organised by Mark Swainston.
We had some great social events in pubs watching Argyle when playing "live" on Sky, and new venue the Albion worked well, particularly with the televised thrashing of Exeter City..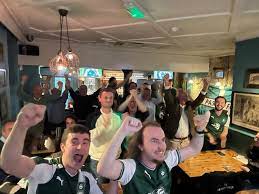 Conclusion
We still remain proudly committed to supporting Plymouth Argyle Football Club. To continue doing this, we need your support-starting of course with renewing your subscriptions. I am delighted to confirm that once again we are freezing our subscription at £10 pa.
Thank you all for renewing (and if you have not, please do so now) , and for being part of the PASALB family- keeping London Green! Membership or renewal enquiries via pasalbmembership@gmail.com
Greg Foxsmith, re-elected PASALB Chair 27 June 2023