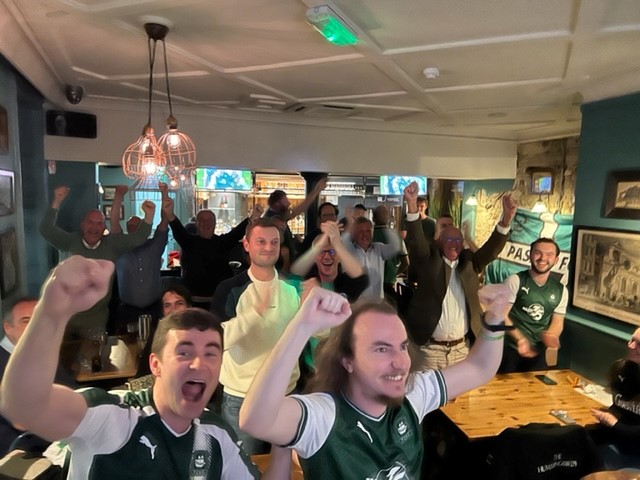 PASALB and the Devon Derby
Halloween 2022 turned into a classic PASALB event- getting London-based fans together to watch Argyle live on sky sports.
Extra tension arose from the game being against our Devon rivals Exeter City.
PASALB had booked a room in the Albion pub (Ludgate Circus) exclusively for PASALB members and friends, and we packed out the room for a great atmosphere. This is a pub we may return to for future events.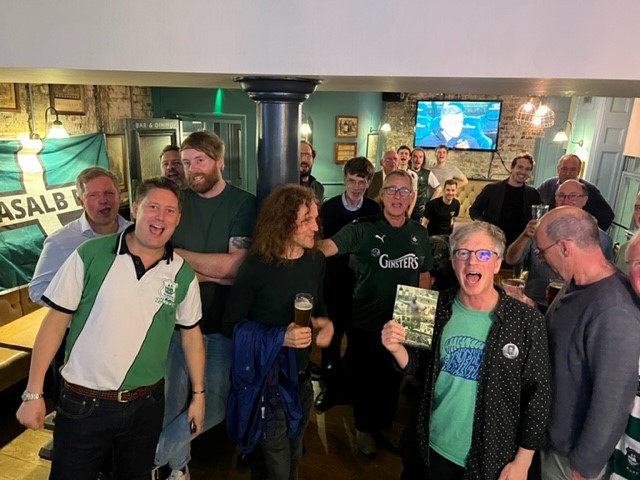 Pre-match, Matt Tiller (pictured above, front) from the Jack Leslie Campaign attended to thank members for PASALB support for the Campaign, and PASALB Chair Greg Foxsmith welcomed the new members who joined on the night. Members generously contributed to our sponsorship of Argyle's women's team.
Exeter took the lead twice, before being demolished 4-2 in front of a packed Home Park, and this was a Halloween nightmare for the Grecians, but a treat for PASALB members who partied late into the night. Green Army!