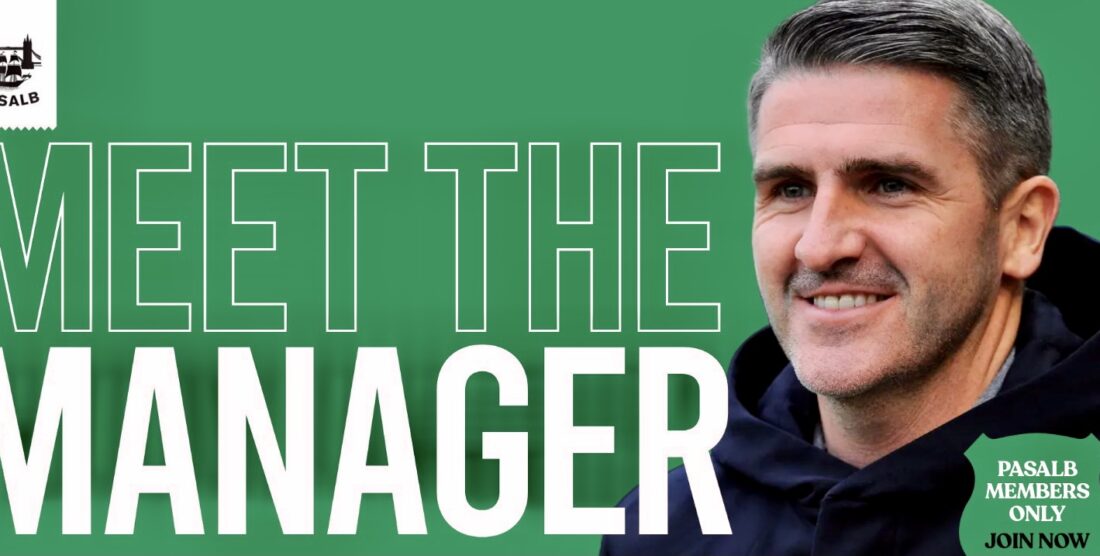 Meet the Manager-live event!
Breaking news: PASALB Meet the Manager event, this Friday!
With Argyle on an amazing unbeaten run and top of the league, there is no better time to meet Ryan Lowe at a PASALB event this Friday-the night before our game against Charlton, with what looks like a capacity away end!
THIS IS A MEMBER ONLY EVENT, WITH LIMITED NUMBERS.
PRE-BOOKING IS REQUIRED.
We have confirmed the venue details by member email, but are requesting that these are kept confidential.
Date: Friday 19th November
Time: 7pm (or earlier!)
Further info:
This will be a ticketed event, members only.
If you need to renew yours membership, please do that first by emailing PASALBmembership@gmail.com and ensuring payment.
Format: Ryan will say a few words about his experiences and the "season so far" then Q and A.
TO BOOK Please email by replying to your PASALB email (or direct to Chair Greg Foxsmith gregfoxsmith@msn.com and copy PASALBmembership@gmail.com)
The venue is smaller than we would like and ITS FIRST COME FIRST SERVED.