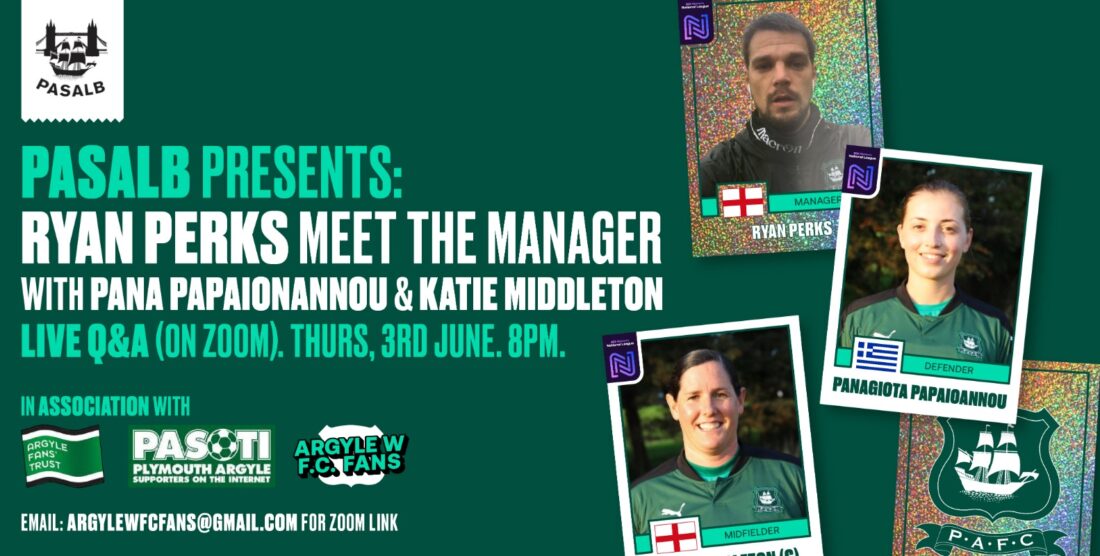 PASALB Zoom Event-Meet PAWFC
PASALB have been proud to sponsor one of the Argyle Women FC players this season. Details are on our website PASALB Sponsorship
Our sponsored player (Pana) together with other players and team manager Ryan Perks, will share the story of the season and answer member questions at a Zoom event this Thursday, 3rd June, at 8pm. So do join us to find out more about women's football, the set-up at Argyle, and prospects for the season ahead.
This is a PASALB event we are proud to be running in association with our friends at PASOTI, the Argyle Fans Trust, and a newly formed fans group Argyle WFC Fans
To join the event, email argylewfcfans@gmail.com and we will send you a link to the Zoom event. Please also include in your email any questions you would like to put to the manager or any of the players.
Hope to see you there