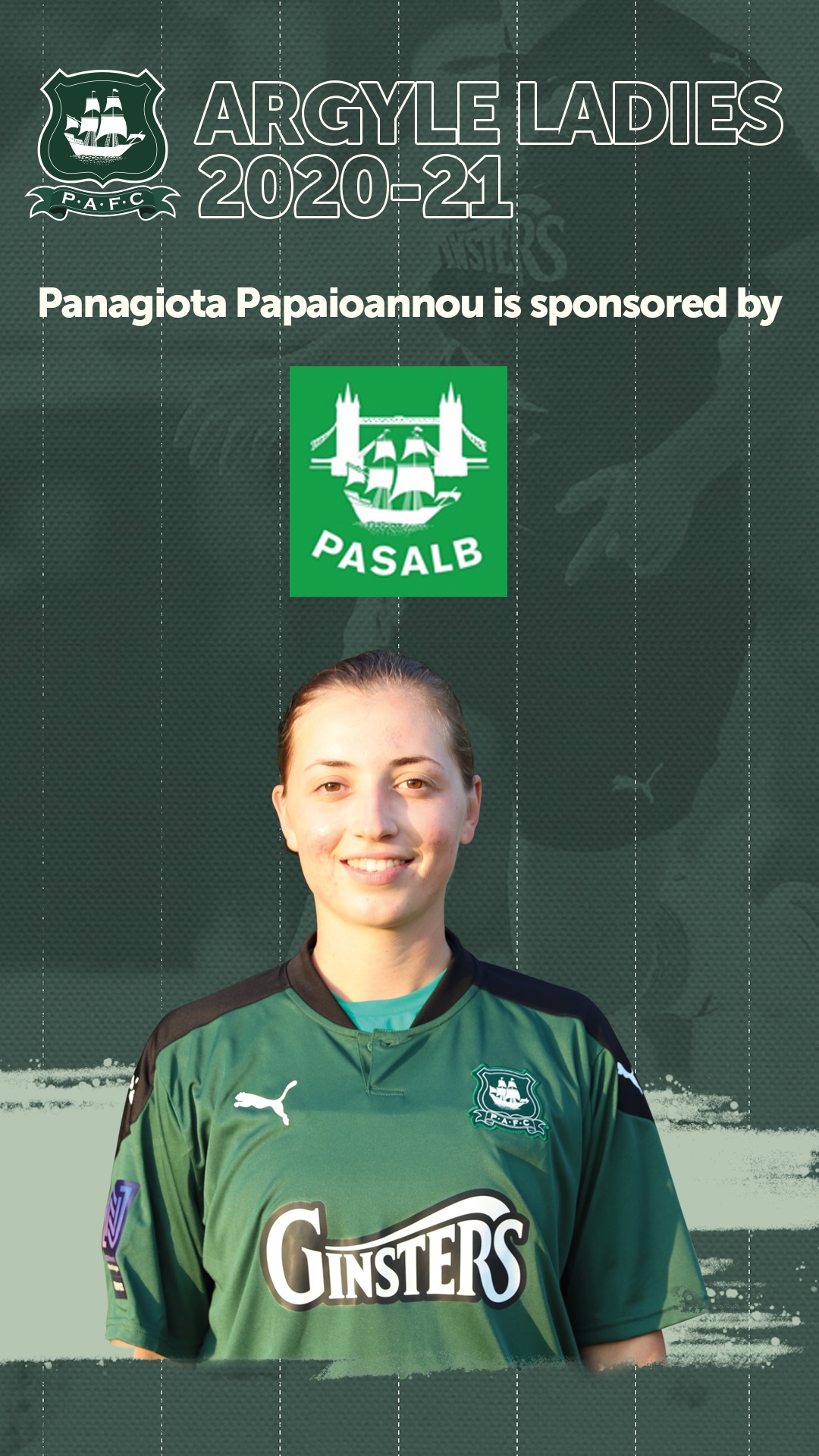 PASALB SPONSORS PANA!
PASALB have made good on their promise at the AGM to sponsor one of the Argyle Women's Team. Panagiota Papaioannou is the player chosen, but of course we back the whole team- lending support when the women's team play in the South East.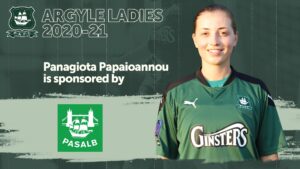 Pana comes from Greece, and has played at International level for her home Country. She is currently studying in Plymouth , and has settled well into Uni life, the City and the Argyle Women's team, for whom she plays a defensive role.
Pana was given huge support and introduced to some of the PASALB regulars at the away game v Watford Women!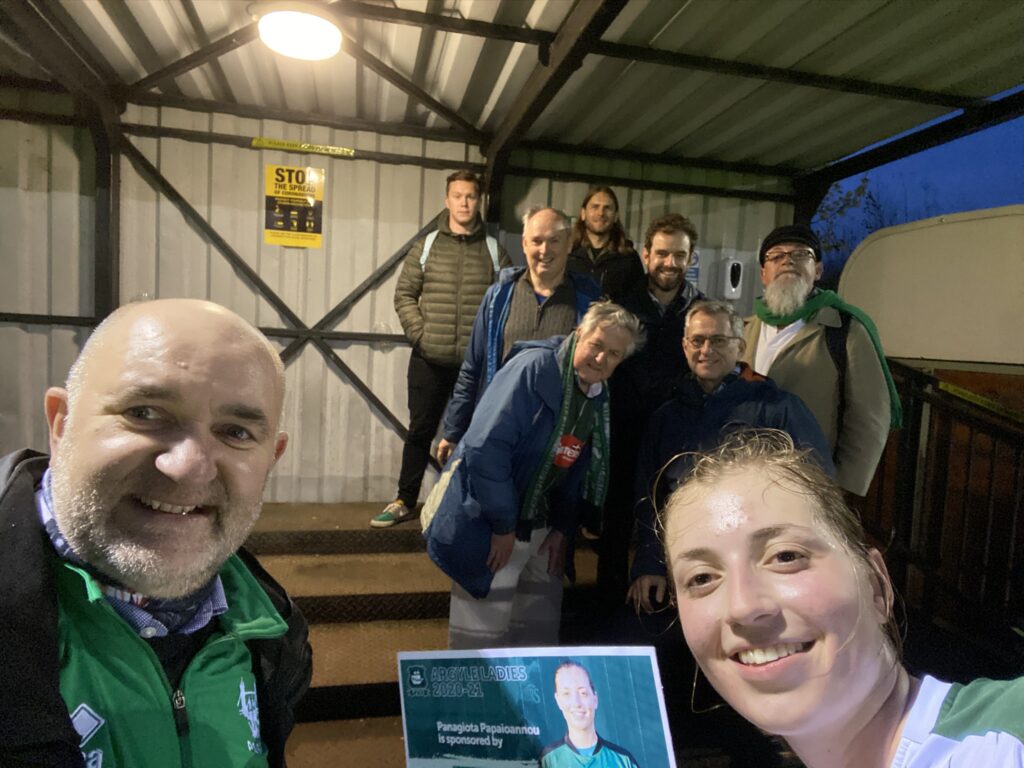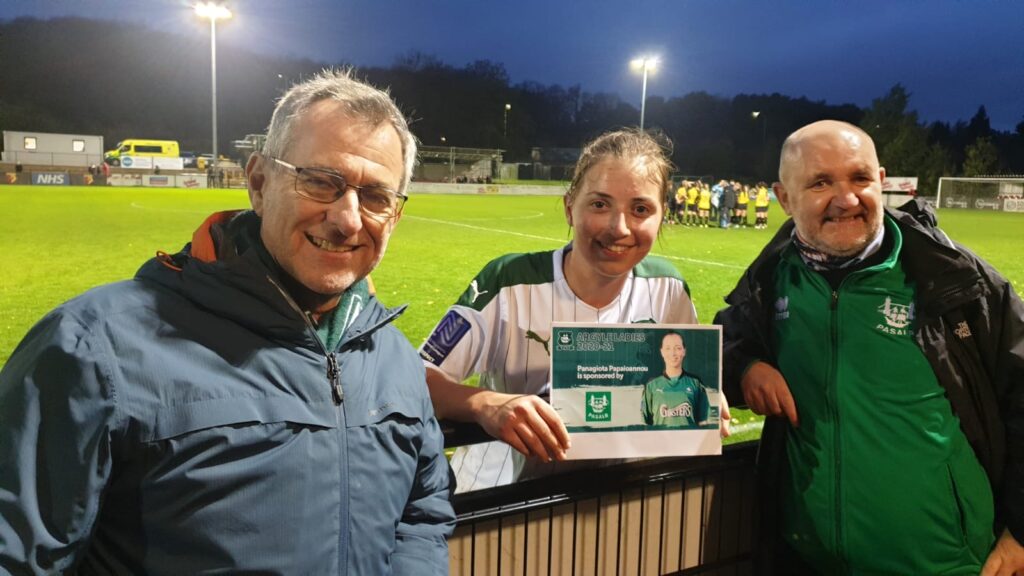 We wish every success to Pana and the team for the remainder of the season, whenever it resumes!