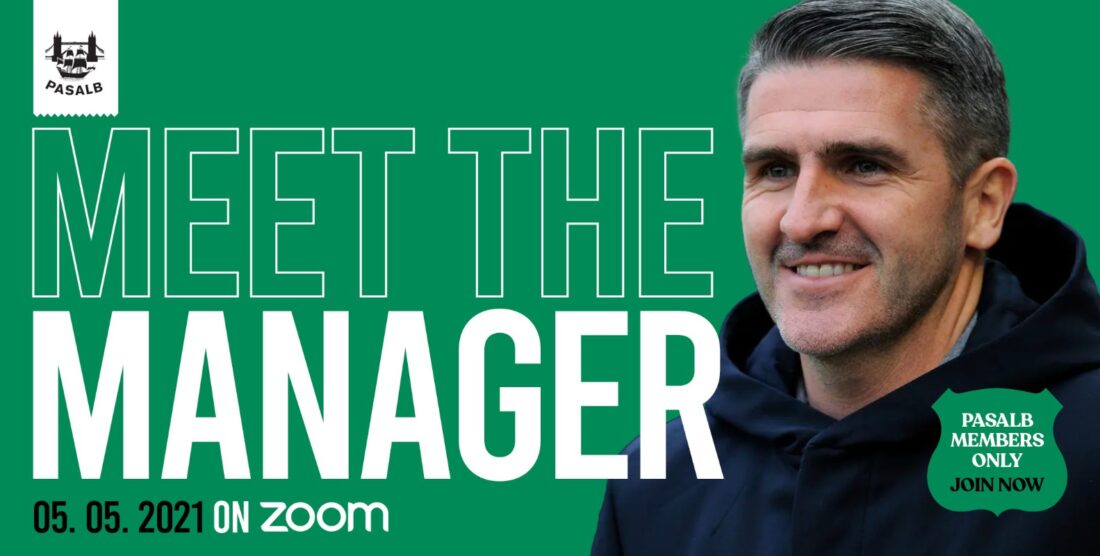 PASALB Meet the Manager -2021 members event!
Once again it is time for PASALB to meet the manager, although this year for obvious reasons we will be meeting Ryan Lowe "virtually" via the delights of Zoom.
We are delighted that Ryan Lowe has agreed to meet us and answer member questions, and we are also joined by Argyle's Chief Executive, Andrew Parkinson.
The event is Wednesday 5th May at 8pm.
Please note this is a pre-booked MEMBER ONLY EVENT.
To join or renew your membership you will need to transfer your £10 membership to PASALB 77-91-43 a/c no. 80963460 (and let membership secretary Debbie know when you have done so by emailing PASALBmembership@gmail.com
If you are a member, to register, email Mark Johannes on pasalbnews@gmail.com and you will receive the link. Please do not forward the link to anyone else.
The meeting will be chaired by PASALB Chair Greg Foxsmith.
If you have a question you want to put to Ryan or Andrew, please pre-send your question when confirming your attendance. We will try and reach everyone, time permitting.
Our thanks to Argyle (particularly Ellen) for facilitating this event, and to Ryan and Andrew for their participation.