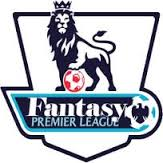 PASALB Fantasy Football 2018-19
With the 2018-2019 season underway, once again PASALB members are competing in a Fantasy Football "mini-league". (Entry code 2628227-599570)
Entry is free, and PASALB members compete for fun with friends, family and fellow Argyle fans.
At the end of the season, the highest ranked PASALB member will be awarded the coveted PASALB trophy, with the winner's name engraved for posterity.
The engraved trophy has been presented to last season's winner Dan Smithson (see last season's report here)
(The previous year's winner was Jim Chapman- see https://www.pasalb.london/pasalb-mini-fantasy-league-winner/)
This season-it could be you!
MID SEASON REPORT: https://www.pasalb.london/pasalb-fantasy-league-half-time-report/
To Enter:-
1 Select and enter a team in the Fantasy League :-https://fantasy.premierleague.com/
2 Go to "create or enter leagues"  and enter code 1032457-248533
3 Invite friends and fellow supporters to join. Remember, you don't have to be a PASALB member to join the league, but only PASALB members compete for the trophy.