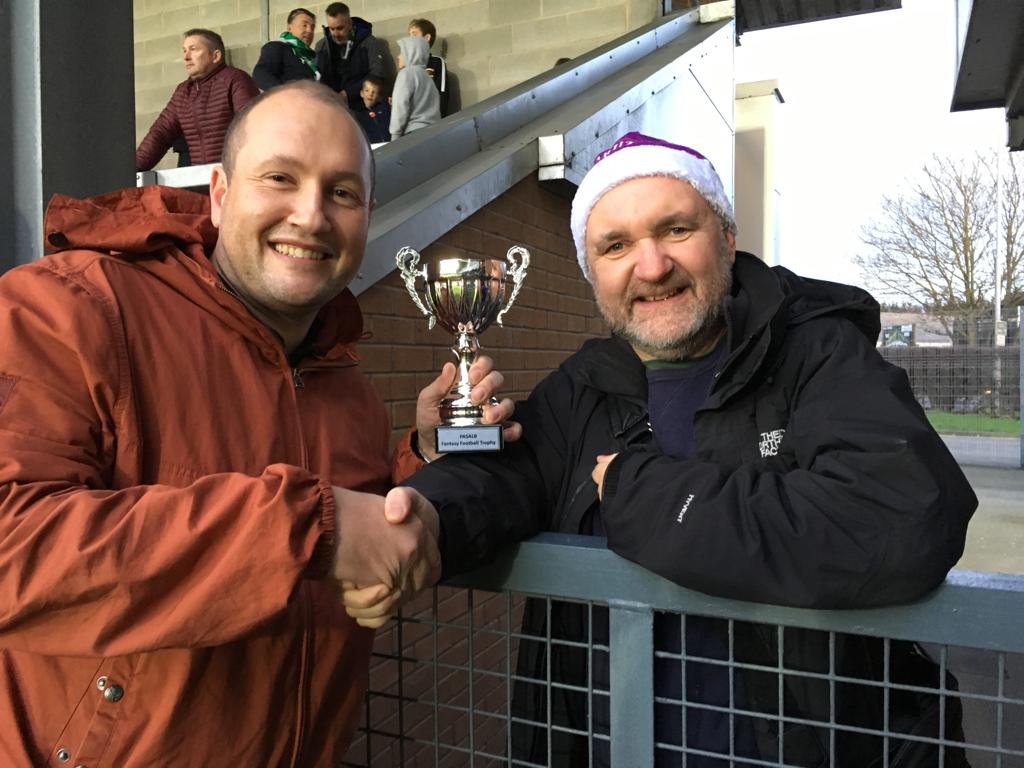 PASALB Fantasy League-half time report!
Congratulations again to last year's PASALB Fantasy league winner Dan Smithson, who had the coveted trophy presented at the Burton away game.
But how is Dan doing half-way through the current season?
Dan is holding up well, remaining in the top 10 out of 50 competitors (see link here for full table)
The highest place Committee member is PASALB chair Greg Foxsmith at 19th, and previous winner Jim Chapman has slumped to 31st in the table.
The PASALB fantasy league is open to members and friends, but only the top-ranked member will receive the enscribed silverware!
Currently our top-ranked member is Simon Walker.
So everything to play for, and good luck to all our competitors.!