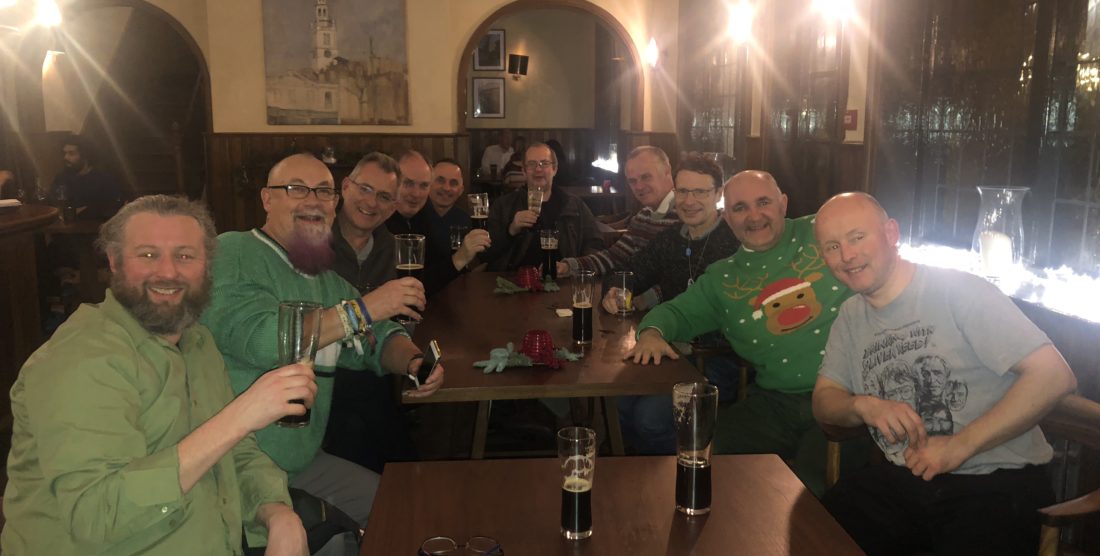 PASALB Christmas Social- Review
PASALB members enjoyed a festive pub crawl in Clerkenwell with a guide, for the 2018 Christmas social.
The guide, local historian and former councillor George Allan, started our tour at the Castle pub Farringdon, setting out some of the history of the area, including brewing and distilling 
We proceeded to learn more along the way, with ample refreshment breaks at the Jerusalem Tavern, and then the Clerkenwell social club where we learned of the local history of dissent, protest and rebellion. PASALB chair was invited to "read the riot act"  to members …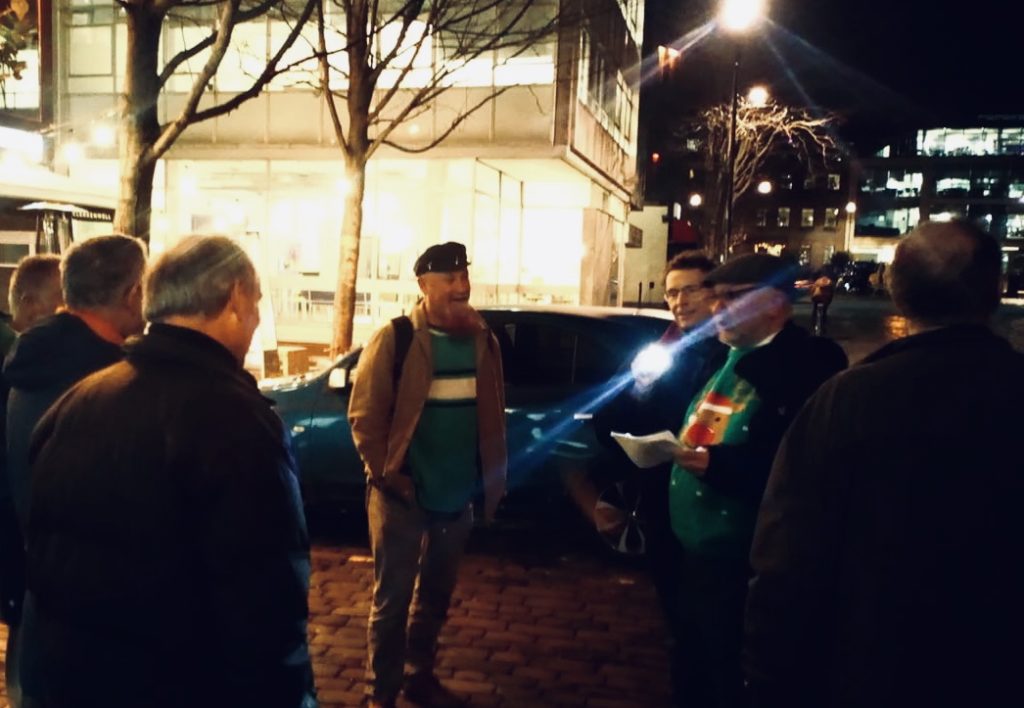 Our next stop was the Dovetail, with a wide range of Belgian beers, and then to the Sekforde Arms ( familiar to the PASALB darts team) and finally the Crown.
All in all a great night, and our thanks to George Allan who provided the tour for members.
The PASALB committee wishes all our members a very merry Christmas, 3 points at Wimbledon on Boxing Day, and a very happy New Year!