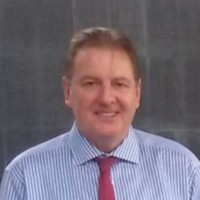 Mike Moon RIP
We are very sorry to say that PASALB member Mike Moon has recently passed away, aged 58. I am sure many of you will remember him. Mike spent his life working in the diplomatic service, mainly in Africa, the Middle East and Asia, and so was often working abroad but always followed Argyle from wherever he was in the world. A recent visitor to him in Manila remembers being made to watch Argyle in the early hours of the morning on one of our rare TV appearances.
A few years ago, he was posted as Commercial Officer at the British Embassy in Prague. It was while there that he helped organise the PASALB football team's first ever overseas tour. The tour was a great success and everyone said Mike's hospitality was superb. With his contacts, he later helped to facilitate a game between PASALB and the British Embassy in Budapest, which turned out to be a memorable event, being the last ever game played at the legendary Ferenc Puskas Stadium.
Our condolences go out to his family and friends.
RIP Pilgrim