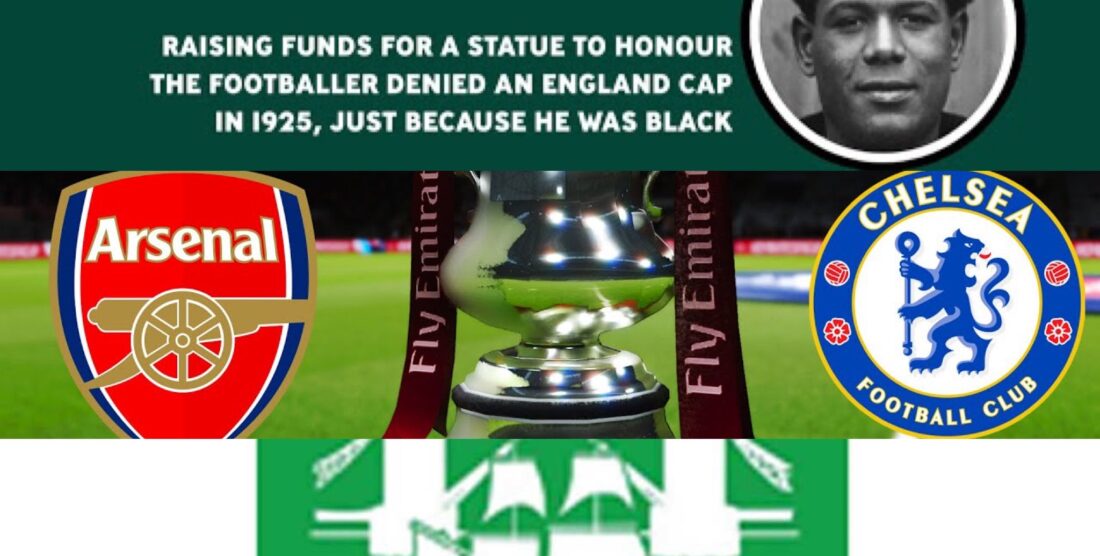 FA Cup Final Social
Dear members, in our first social event since lockdown, we are delighted to invite you to a socially distanced gathering at PASALB favourite meeting pub, the Hoop and Grapes, to watch the FA Cup Final this saturday, 1st August.
The Hoop and Grapes has remained closed since lockdown. But Landlord Mike is opening the pub especially for us, to show the FA Cup final.
Pre-booking is required (maximum 40 people) – and PASALB members have a 24 hour exclusive window to pre-book.
There is a £10 cover charge (for the Jack Leslie Campaign) reduced to £5 for PASALB members (in light of the contribution PASALB has made to the campaign)
In addition, there will be a raffle to win an England top signed by Ian Wright (tickets for that also available here)
Details
Book places by emailing PASALB chairman Greg Foxsmith gregfoxsmith@icloud.com. If attending in a group (ie as a couple, a family, or a group of friends in a "bubble") then please confirm numbers in the group. Other than groups, individual seats will comply with social distancing requirements.
4pm-pub open (For booked guests only)
5.15 welcome/update about Jack Leslie Campaign (5 mins)
-5.30 KO
-6.15 Half Time entertainment with special guest, and raffle draw
-6.30 KO 2nd half
-Post match -pub remains open for guests to stay on
*Full food menu available*
*Full range of drinks including real ales*

This event is organised jointly by PASALB and the JACK LESLIE CAMPAIGN All cover charges and raffle Proceeds to the Crowdfunder
Our thanks to Landlord Mike at the Hoop and Grapes for this event, and for generously donating the shirt to the Campaign!