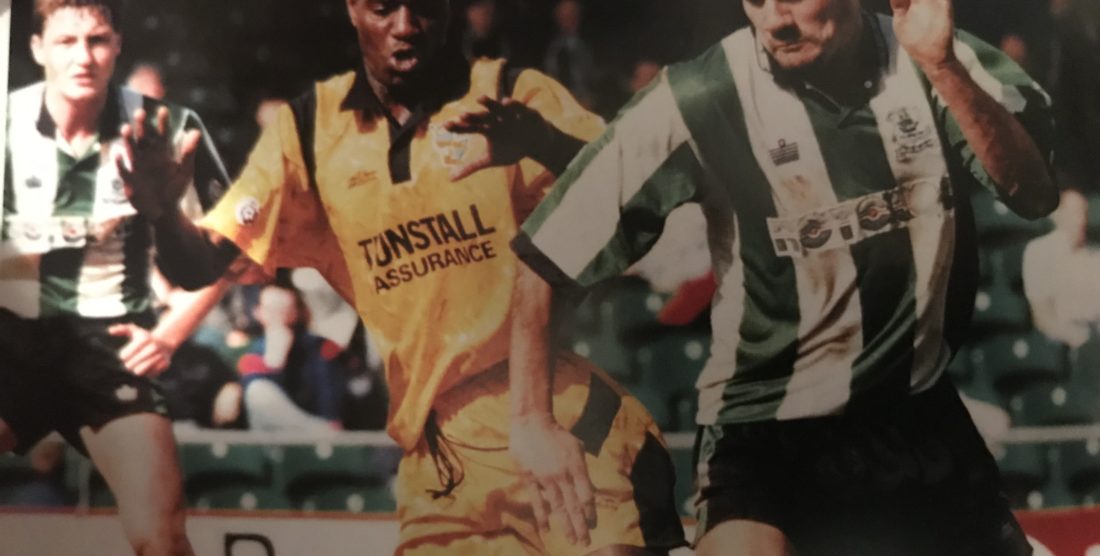 Social with Steve Castle
We are delighted that Argyle legend Steve Castle is going to join us for a Q&A session at PASALB's Spring Social on Wednesday 27 March. This will be a great opportunity to meet up with fellow Argyle fans for a mid-season pint or two and also to hear from Steve. This event is free for members and £5 for non members although you can join on the night for £10.
Steve made 101 appearances for Argyle between 1992 and 1994 scoring 35 goals from midfield and was the top scorer for two successive seasons. Part of Peter Shilton's 'nearly men', Steve is considered by many to be one of the classiest footballers to wear the shirt in modern times.
He is currently manager of non-league Royston Town, having held that position since 2013.
The Spring Social will be held in the upstairs room at The Hoop and Grapes (80 Farringdon St.) starting at 7.00pm with Steve Castle expected at 7.30pm, although of course please feel free to get to the pub earlier, where beer and food will be available!