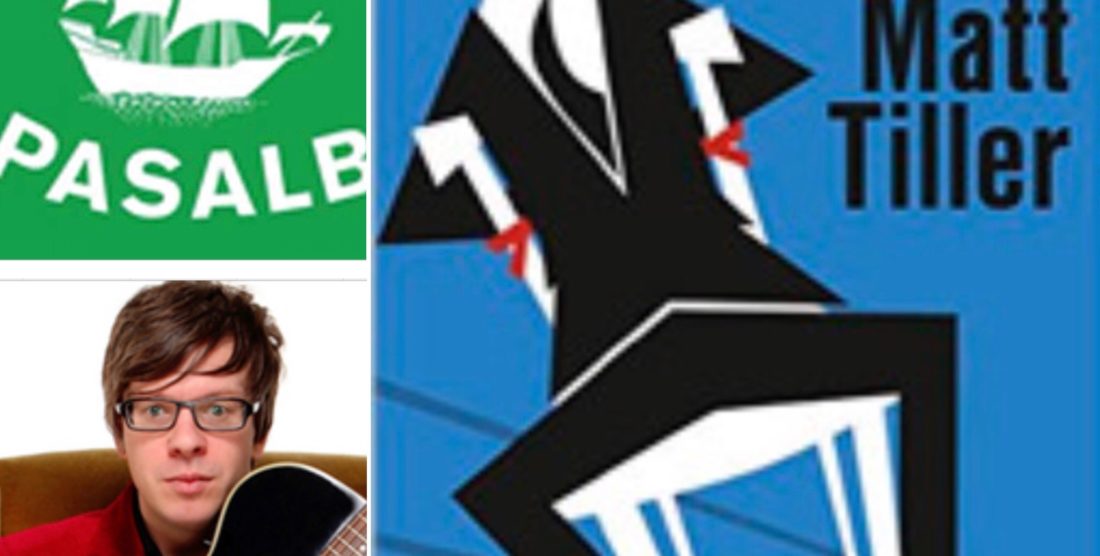 PASALB AGM 2018
Forty Second Annual General Meeting held at 7pm on Thursday 7th June 2018, at the Hoop and Grapes Public House, 80 Farringdon Street, London EC4A 4BL
The following is extracted from the minutes. Members can see a full copy of the minutes on request.
Committee members In attendance:
Mr Joannes, Mr Foxsmith, Mr Bavington, Mr Preece, Mr Burnham-Richards, Mr walaszkowski and Mr Williams.
Non committee members of the Association also attended
Apologies for Absence:
Ms Pike,Mr Yolland, Mr Willacy, Mr Leppard,Mr Stanbury, Mr Berriman.
M
inutes of the 4
1st
A
GM
.
The minutes were proposed by Mr
Foxsmith, and adopted.
Chair's Report 
Mr
Foxsmith thanked the committee for the efforts over the year in particular Mr Joannes for keeping the newsletter and website going (despite technical difficulties and being out of the country for a long period) and Mr Preece, for organising membership and GDPR compliance.
PASALB had contributed a sum of money toward an electronic message board outside Home Park, and was now led to understand that although the board had not materialised, the "posts were in". This he christened the Far Post Club.
In reviewing the year Mr Foxsmith highlighted the Christmas social event incorporating the Wurzels' concert and the "Meet The Manager event" with Derek Adams.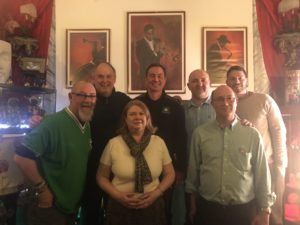 The PASALB fantasy league was won by Dan Smithson.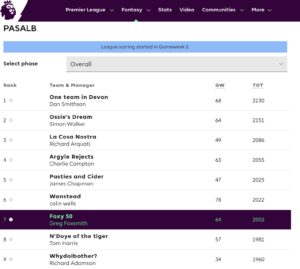 General Secretary's Report.
Committee business has been conducted electronically this year with one get-together at the John Betejeman and discussion ahead of Meet The Manager.
Whilst this remains a good approach in principle, the loss of a planned social event had also meant the loss of a face to face discussion and highlighted the need to have at least two or three of these during the season focussed on events such as the Christmas social.
Treasurer's Report
.
Mr Bavington
 presentred his report and budget forecast. Minutes of these reports are not published online, but are available to any member who wishes to see them or request from the secretary or treasurer. 
Mr Bavington received a vote of thanks from the
committee.
Fund Raising Promoter's Report.
In all £234 was raised including the Fanstasy League. There was no Christmas draw this year but a raffle at Meet The Manager raised £115; Mr Burnham-Richards thanked Mr Yolland for providing prizes and Mr Williams for organizing the draw.
Outgoing 
Membership Secretary's Report
.
M
embership
stands at
1
39, the highest for four seasons
(
120
the
previous year)
, with a good retention rate
.
Mr Preece hoped that an early South East game will provide an opportunity
for
promoting membership
.
Mr Preece
was standing down as Membership Secretary and the meeting gave him a vote of thanks for his efforts in organizing membership, including ensuring that PASALB's records are compliant with new data legislation
.
8.
Newsletter Editor's
Report.
Technical problems that have effected newsletter distribution remain but a work around has been devised while a fix is being progressed.  The company which supports our website will no longer be able to do so. Mr Joannes will look to secure a similar arrangement elsewhere.
Football Secretary's Report
PASALB FC won the APFSCIL Plate, beating Panathanaikos 4 – 1 and finished second in Division Two to Bristol City.
Mr Willacy will run the side next season and hopes to arrange a foreign tour.
13.
Darts Secretary's Report
Following promotion to Division Two,
PASALB
has
continued to put
out a full team for all its games
with five wins and four losses to date
.
However, many other teams throughout the APFSCIL Darts League have not been able to get full teams out and there have been problems getting fixtures played. PASALB still has two games left and it is unlikely these will be played in June.
The fi
x
ture situation, with games having to be cancelled and re-arranged at short notice may see PASALB change its home pub. The Hoop and Grapes is busy and getting a new night can be difficult. Another venue, already used by four APFSCIL teams, has four boards and, therefore, more flexibility for re-arranging games.
14.
Pool Secretary's Report
The
joint team with Barrow
,
One Nil To The Referee
,
usually manages to get a full team out but results have not been favourable, with a trend of losing 4-3 leads. Mr Burnham-Richards thanked those who have played for enabling PASALB to continue to fulfil its fixtures and new players remain welcome.
The Chair Mr Foxsmith indicated he was standing down. He was duly re-elected anyway…
The
following
committee members were
appointed:
Chair – Mr
Foxsmith
;
Treasurer – Mr Bavington
General Secretary – Mr Williams;
Fun
d Raising – Mr Burnham-Richards;
Membership – Ms Lloyd
was elected to replace Mr Preece
;
Newsletter/website editor – Mr
Joannes
;
Travel – vacant;   
S
ocial Secretary – vacant
;
Darts – Mr
walaszkowski
;
Pool – Mr Burnham-Richards;
Football – Mr Willacy.
Non-Portfolio – Mr
Yolland
M
s Pike
,
Mr Leppard
and Mr
Stanbury and 
Mr Jameson
Date Of Next
AGM: 
June 2019  date tba.
Next committee meeting –
to be confirmed
, after the League 1 fixtures are released. The meeting will focus on deciding what to do about
social
 events and
 consider opportunities to promote PASALB at South East games
.
Any Other Business
. AOB 1 (new HP supporters club)
Discussion ensued on a proposal for PASALB to support financially a project by the Green Taverners to construct and run a new supporters club at Home Park. Details were provided orally, and the committee expressed support, although the chair requested that the details be provided in writing. Members who are interested in learning more about this project can contact the GTs direct, members who wish to express a view on the merits of PASALB support should contact the chair direct. 
AOB 2- Renewal of Derek Adams sponsorship
There was support for sponsoring the Argyle manager again. Members should receive a request for contributions. Alternatively, contact Richard 'Loud" Leppard for details.
AOB 3 -MATT TILLER 
With the meeting concluded, PASALB member Mr 
Matt Tiller
provided entertainment
with comedy songs and recollections of life in Plymouth
which were
great
l
y enjoyed.