2018 AGM- Chair's Report
Below: the text of Chair Greg Foxsmith's speech at the 42nd PASALB AGM , June 2018. (Details and minutes of AGM here )
First and foremost my grateful thanks to a fantastic committee
Especially Mark who continued with mailings and the website even when overseas, and Rob who has increased our membership. We are sad to see standing down, but thankful he will support our new membership secretary Debbie with transition.
By contrast with their hard work and yours, being chair was easy and certainly a pleasure.
The season started well, Peterborough away saw a strong PASALB attendance, and a Fantasy league presentation to last years winner James Chapman.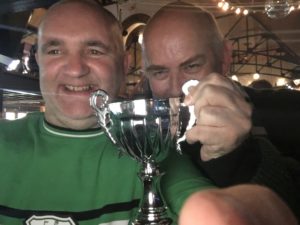 This years tournament has been won by Dan Smithson, and we will hopefully present the trophy early into next season.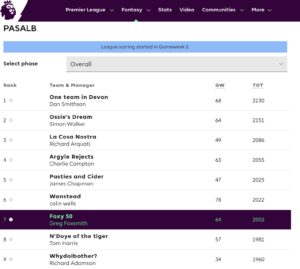 By December we were bottom of the league, and questions were being asked. But the team then had great run,  finishing 7th.
And so we end the year happy, and… compliant with GDPR!
Along the way we had a great Christmas social, with the wurzels.
Over the year my highlight was "meet the manager" on 23 March.
Derek Adams stayed for a good period with us in the pub socialising, and also listening to our advice.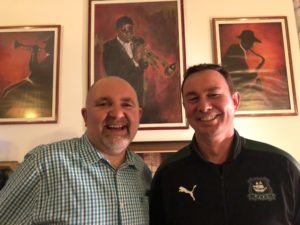 The following day we lost at Charlton…
It has been an enjoyable year, and we are finishing on another high point by welcoming  our special guest, a London based Argyle supporting comedian. No, not Josh Widdecombe, who had agreed in principle to join us but had instead a paid gig in EXETER of all places.
Instead, we have the third or possibly fourth best London based Argyle supporting musician-comedian, PASALB member Mat Tiller.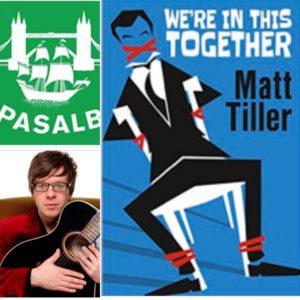 Argyle have lost every game that Matt attended this season. 
Matt may have some merchandise available at the end of his set. The CDs are very durable, when somebody broke into my car recently and took all the contents including CDs, they broke back in the following day to return Matt's disc.
So as i now hand over to Matt, it is time to stand down from the position of chair and hand over to somebody new.
I did resign once already this season, over a disagreement as to whether PASALB should support financially a digital display board outside Home park. We did go ahead and I was talked out of resigning, and although there is yet to appear a board, I am told that at least the posts are in, whether that is for the board or the start of a new Last Post club remains to be seen!
Thank you again, 
Greg
Greg was duly re-elected as chair.
Below- Matt Tiller performing at AGM with committee secretary Neil Bavington.