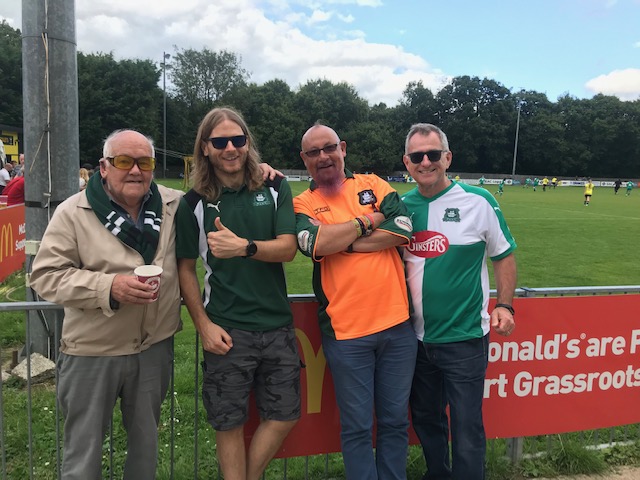 Follow Argyle Ladies with PASALB
A few PASALB members got together on Sunday 18 August and headed off to see Argyle Ladies play away at Crawley Wasps in their first game of the new season in the FA Women's Southern Premier Division. I'm sorry to say Argyle lost 2-0 but they put up a very spirited performance creating a lot of openings but, in the end, they were unable to put the ball in the net.
However a very good time was had by those who attended (see the photo) with all vowing to support the ladies again. If anyone else is interested in coming along there are a few more games in the London area coming up. These are at Gillingham on 1 September, Hounslow on 22 September, and MK Dons on 29 September. In addition there are two away games, slightly further away at Portsmouth on 20 October and Oxford on 27 October. All games kick off at 2pm on a Sunday. I know your support would be much appreciated by the team.

Further details will be circulated nearer each game.