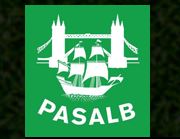 2019 Christmas and New Year Events
As we draw to the end of 2019, the post relegation gloom of the argyle supporter in exile has partly lifted as the team sit just outside the play-offs. As always, there is much to entertain the London based fan-base thanks to PASALB:-
The PASALB Xmas Social

Following the Argyle Ladies team
Stevenage travel issues

Upcoming Meet the Manager evening in London (Do read on – don't miss this)
1. The PASALB ~Christmas social this year will be as always a great opportunity to meet up with PASALB members for a pre Christmas drink and the added option of going to The Wurzels Westcountry Christmas Party (also featuring PASALB favourites The Skimmity Hitchers.) We are meeting at the Brewhouse & Kitchen in Highbury and have a private space booked for 6pm on Saturday 21st December (hopefully celebrating 3 points at Macclesfield) and then those that want to can go just round the corner to iconic music venue "The Garage" for the Wurzels Party. Tickets for the Wurzels are £17.50 from the usual outlets online.

2. ARGYLE LADIES TEAM -PASALB members have been doing a great job supporting Argyle Ladies at away games around London this season. There have been members at the games at Crawley, Gillingham, Hounslow and MK Dons. Our support is hugely appreciated by the ladies team and after the MK Dons game PASALB supporters were even invited on to the pitch for a photo with the team. There are a few more opportunities to support them around London this season with the next being the FA Cup 3rd round tie at Watford on 5 January. It would be great to really get behind them for that. So if anyone is interested in going to Watford or any other Ladies game at some point, please contact a committee member- there is an active Whatsapp group to co-ordinate support at the games.

3. We wanted to flag a potential travel problem for the scheduled game at Stevenage on 25 Jan. It currently looks like there will be no trains between Kings Cross and Peterborough on that day which will effect travel to Stevenage. Looking at journey plans they are running buses from Oakwood underground station on the Piccadilly line to Potters Bar and then a bus from Potters Bar to Stevenage. Nearest stations by rail would be Luton Airport Parkway or Harpenden where a taxi journey would be needed.
Other options suggested by members are:
From Tim Pike. I live in Hertford…just as a heads up, you can get as far as Hertford North on a train, then it's bus replacement to Stevenage. Should only add about 20-25 mins on to a journey.
From Bill Simpson.
Directly outside of Luton Railway Station you can catch a bus (service number 100 or 101) direct to Stevenage Bus Station and return. Takes about 50 mins to 1 hour. There is a Wetherspoons pub with 20 yards of the bus stop in Stevenage. Its a 20 min walk to the ground which is no further than the railway station. On the return leg don't leave it too late cause buses in north Herts tend to stop quite early
If you are thinking of driving and parking in the nearby Retail Park don't, they red hot on parking at the moment. There is plenty of street parking nearby the ground.

4.  MEET THE MANAGER: A big date for your diary.  We are delighted that Ryan Lowe, Argyle CEO Andrew Parkinson and Argyle's newest Director Trevor East have agreed to meet PASALB members before the Stevenage game.  This is scheduled for the evening of Friday 24th January so do keep the date free and wait for further details.  Please note that this will be a PASALB members only event but we will give you all the opportunity to join on the night.
If we don't see you before, have a great Xmas and a green New Year!