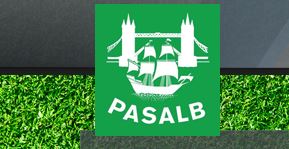 A.G.M. – UPDATE
PASALB remains in good health after a year which saw our 40th anniversary celebrated in fine style, solid finances maintained and silverware for our football team. There is also change at the top with Greg Foxsmith succeeding Mark Joannes as Chair, although Mark remains on the committee and will be producing our newsletter. Details of committee post holders are below.
There will be meetings coming up to plan for 2017-18. We hope members will attend and give us ideas to take PASALB forward. Please look out for details of these on the website and in our newsletter. Social events will be the main thing but we're also looking for fund raising suggestions. New players for our football, darts and pool teams are always welcome, and we'll also be running a fantasy football competition for members with a chance to win a trophy!
Heading into 2017/18 our committee comprises:
Chair – Greg Foxsmith;
Treasurer – Neil Bavington;
Membership – Rob Preece;
Fund Raising and Pool – Phil Burnham-Richards;
Website and Newsletter – Mark Joannes;
Social – Lee Jameson
Secretary – John Williams;
Football – James Willacy;
Darts – jan walaszkowski; and
non-portfolio – Peter Yolland, Rob Stanbury, Virginia Pike and Richard 'Loud' Leppard
PASALB members are welcome to all committee meetings and we welcome more people coming forward to join the committee. In the meantime, please say hello and give us your thoughts as and when you see us at games or social events.