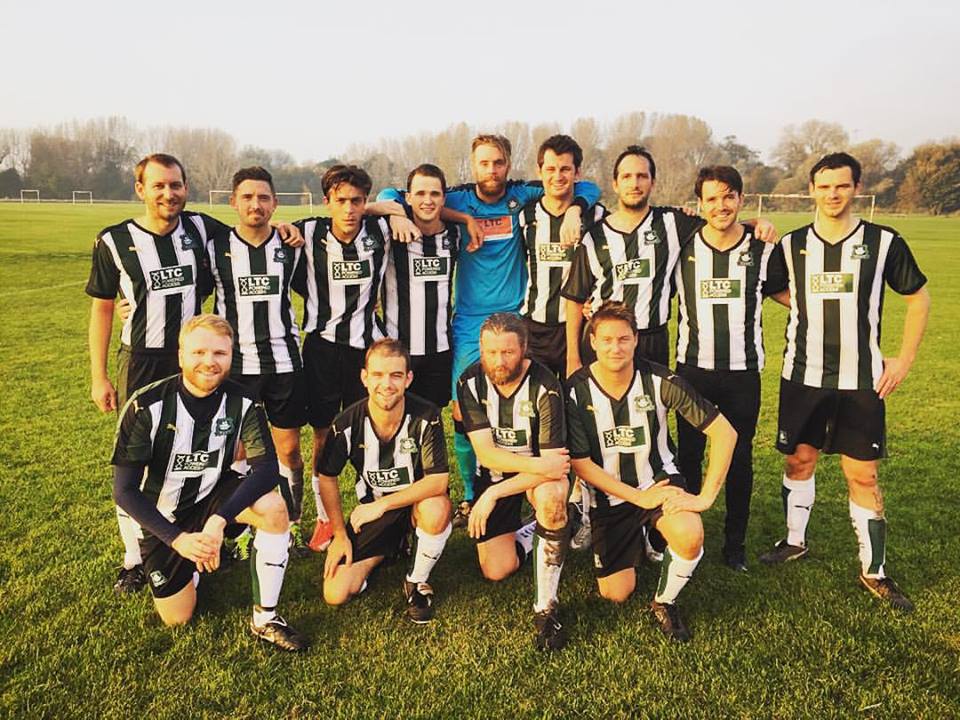 Celtic 4-1 PASALB FC
It's never as enjoyable to write up a defeat as a victory, but it seems churlish to ignore the task altogether. In that spirit, details of PASALB's 4-1 loss to Celtic on Sunday were as follows:
In three close games with the Celts last season, their tactics were characterised by patient, possession football. On Sunday, however they found it more profitable to smash the ball the length of the pitch and wait for the combination of the bright autumn sun in the PASALB defenders' eyes and their irritatingly rapid striker to wreak havoc. This approach put them 3-0 up after about 15 minutes, before the striker, having completed his hat-trick, mercifully limped off injured. Langworth and Ranki vociferously disputed the legitimacy of the first goal, but it should be noted that this was not the first occasion on which either player has found fault with our match officials.
With the sun and slope in their favour, Celtic continued to dominate but were thwarted by a series of superlative saves from Langworth. Had the game been remotely close it might have been heralded as one of the great PASALB performances of the age, instead it prevented a regulation defeat from becoming an absolute thrashing.
Most of our good work came through Watkins at centre-forward who headed narrowly over and was thwarted by a last ditch tackle, before being felled in the penalty area on the stroke of half-time. Willacy whipped the penalty into the bottom corner to give us an improbable lifeline.
For the first 15 minutes of the half we pounded the Celtic goal like a prizewinning Hereford Bull unleashed on the female herd after a winter confined to the barnyard, but couldn't find the finish that would have made a game of it. Watkins came closest, firing over from close range after a goalmouth scramble.
Celtic re-jigged their team to put an extra man in midfield, with the result that the pipeline to the strikeforce of Watkins and Noble was cut off – an experience unfamiliar to customers of RHP Pipeline Services Ltd, the sponsors of our magnificent kit, who presumably ensure that all serviced pipelines maintain a state of constant functionality.
Late on, Celtic nicked a fourth goal from a quick breakaway. Apparently there was a handball in the build-up, but 4-1 wasn't a wildly unfair reflection of the game. Perhaps a bit of a reality check after four straight wins to begin the season, and an apposite moment to ponder on the wisdom of Sampdoria striker Antonio Cassano, responding to boos from supporters after a rare home defeat:
'People round here have got used to eating Nutella, and maybe every now and then they have to eat shit.'
Taking the positives, just being outside playing football on such a glorious autumn day on Hackney Marshes made one glad to be alive. As the PASALB players drifted into the misty night, Instagram was soon humming with the artful and well-judged shots that they had been unable to deliver on the pitch.
Team: Langworth, Lancaster (Mumford), Ranki, Brown, Kidd, Braveheart (Disco), Willacy, Prout, Hildyard, Noble, Watkins
Goal: Willacy
Assist: Watkins
MotM: Langworth/Noble