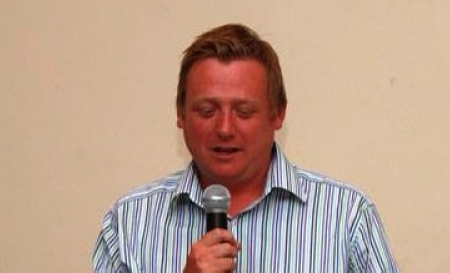 Lee's leaving…
A message from our Social Secretary, Lee Jameson, who is leaving London to live Up North:
"I am leaving London for pastures new, I am not moving West, East or South but to the beautiful Village of Longridge which is situated in the Ribble Valley (Nearest City Preston). 
"London has its many positives but I need to move on and start a new life for myself.  The good thing is that I am moving into a three-bedroom house and will have plenty of room for whoever wants to stay over before or after an Argyle/Exeter match up North or if you just want to help the Ribble Valley Labour Party.
"Longridge has three pubs, a small railway museum and some brilliant walking and cycling paths. Doubt that will tempt you but the offer is there.
"Anyhow I will be having leaving drinks on the evening of Friday 18th March from 7pm at the Hoop and Grapes pub on Farringdon Road. I know I may see some of you at the occasional Argyle match but 'Squeaky' could not leave London without saying goodbye to some fantastic people who for some have become lifelong friends.
"Please feel free to pass this information on. I am sure some people will be fist pumping as I type.
"So let me know if you can make it. I might even buy some crisps.
"Best wishes,
"Lee"