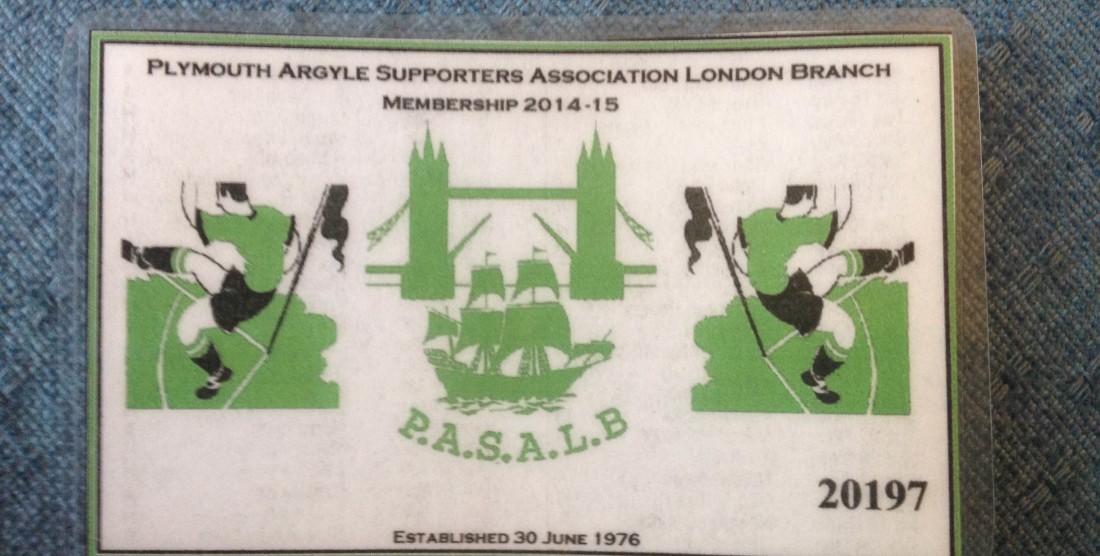 Joining PASALB is simple
The new season is less than two weeks away. What better time to become a PASALB member?
We have frozen membership prices for the 2015-16 season. Membership costs £10 for adults and £5 for senior citizens and supporters aged 18 and under.
What do you get for your tenner or fiver? Discount travel to Argyle matches; a membership card bearing all the league fixtures; free entry to social events; and a travel guide full of information about the 23 far-flung locations the Green Army will visit during the season.
Joining PASALB is simple.
The easiest way is to click the PayPal button on the website and follow the instructions.
Alternatively, email membership@pasalb.london for details of how you can pay by cheque or bank transfer.
Come On You Greens.