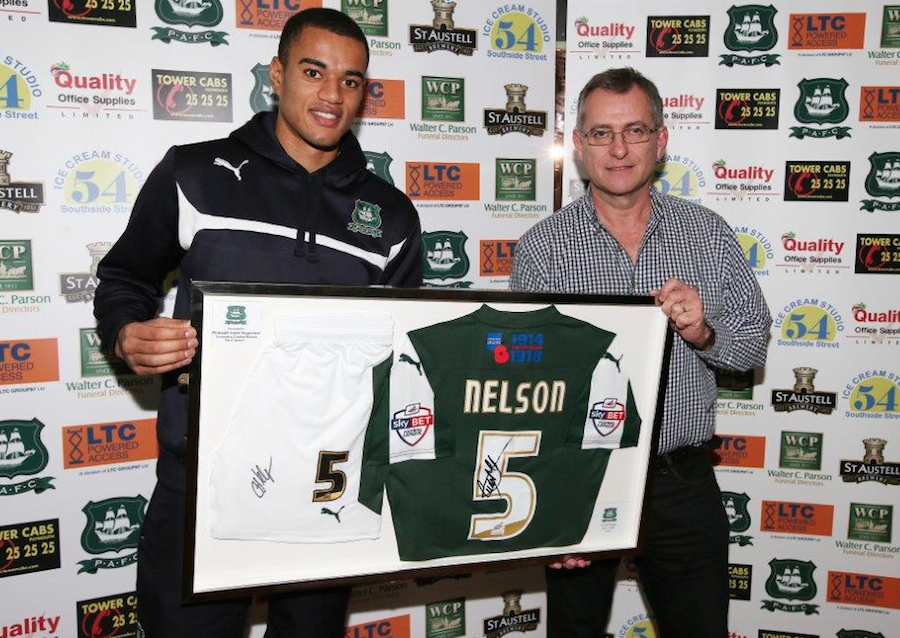 Countdown to Christmas Social
The PASALB Christmas Social is less than a week away, and we can now publish the schedule for the evening.
The event will be held at the usual venue – the Hoop & Grapes in Farringdon – from 7pm on Thursday 17 December.
At 7.15pm longtime Argyle fan Russell Moore will tell us about his new book, "Home Park: A Pictorial History", which features 600 images showing how the ground has evolved since its construction in 1892. If you would like to reserve a copy of the book in advance, you'll find the details here.
At 8pm we will hear from our special guest – former Argyle midfielder John Matthews. 
John played 135 games and scored four goals for Argyle during a successful spell at Home Park from 1985 to 1989. He was a key member of Dave Smith's promotion-winning side in 1985-86.
John also played for Arsenal, Sheffield United, Mansfield Town, Chesterfield, Torquay United and Dorchester Town.
At 9pm it will be time for the annual PASALB Christmas Draw and Auction. We hope you've all sold plenty of draw tickets!
Some of you may be aware that PASALB sponsors the Argyle captain Curtis Nelson, and we shall be auctioning Curtis's shirt and shorts from last season in a silver frame. The item bears the words "Presented to Plymouth Argyle Supporters Club London Branch – Player Sponsor" in the top left and "Curtis Nelson 2014-15 Season" in the bottom right.
You can see the item in the picture above, which shows Curtis handing the item to our Chairman, Mark Joannes.
If you cannot make it to the event, you can make a postal bid for the item by emailing our Social Secretary, Lee Jameson. Please be aware that it has a reserve price.
At 9.30pm it will be time for some food.
Entry is free for members and £5 for non-members. We hope that many of the non-members will be members by the end of the night!