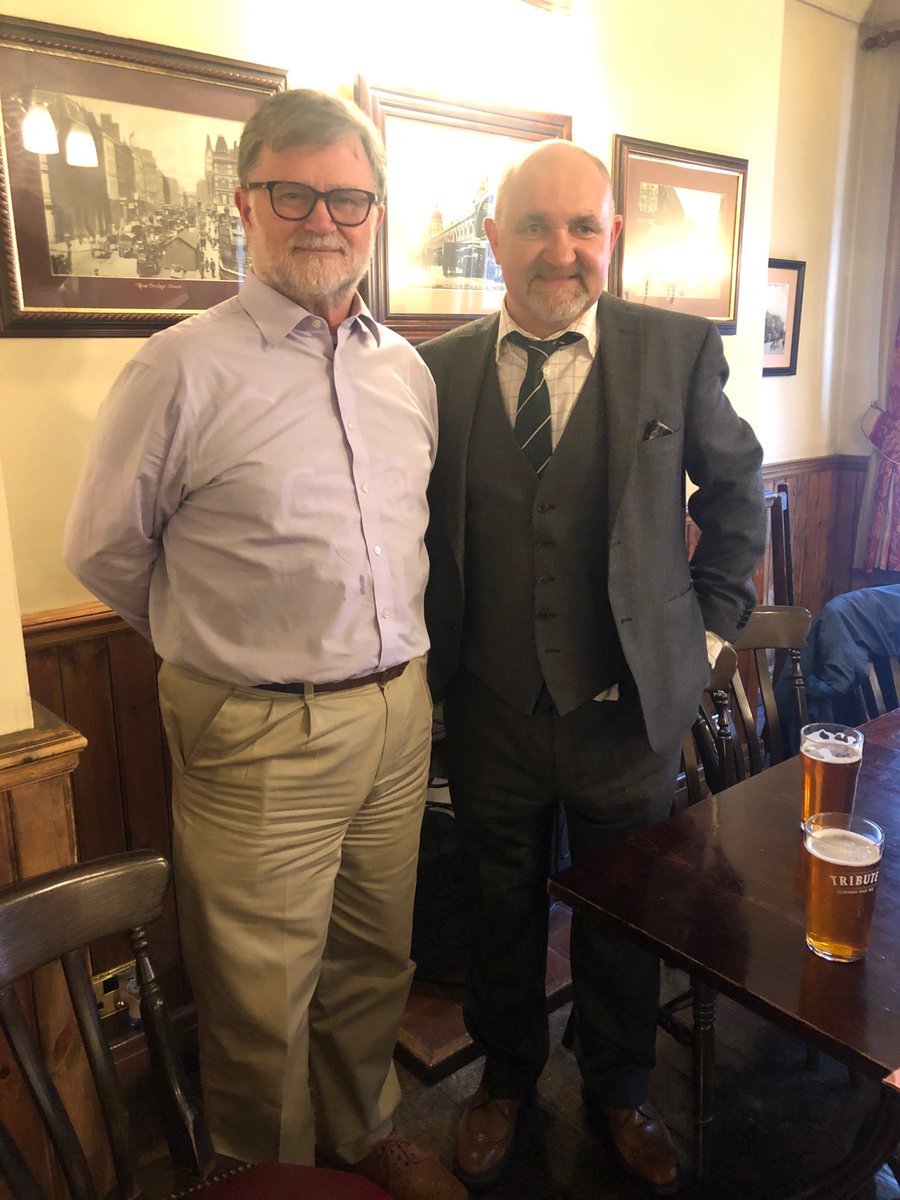 Chairs report 2019
SUMMARY OF PASALB CHAIRS REPORT, AGM, APRIL 2019
(Greg Foxsmith, having been re-elected)
First and foremost my grateful thanks to a fantastic committee.
Especially Debbie who took over membership role, and Dan who took on travel, I'm delighted that both are staying on and joining dependable stalwarts such as John Williams and our treasurer Neil "Bavvers" Bavington..
It's also great to have Lee Jamieson back in the fold, helping our association thrive despite living some distance North of London.
Sadly, we have lost some friends this year. PASALB were sorry to learn of the passing of Mike Moon, and of Jean Stidwell.
Thanks to all who have attended APFSCIL meetings, and those who run or participate in our sports teams- Darts, Pool and of course our 5-a side team.
I was roped in to the darts team this year, and amazed myself with a stunningly lucky debut, winning both my singles and doubles matches. All those years spent in the student union bar instead of the lecture theatre did eventually count for something after all.
Being chair has been a privilege and a pleasure. It has of course been less fun that it might have been had our fortunes on the pitch been better. Once again we were bottom by December, and although we had a strong run of form in the New Year it was not sustained, and a shocking season- end led to relegation on goal difference.
Our members travel, and although our journey times are sometimes shorter than those travelling from Plymouth, anyone who went to Accrington away and endured, in the cold and pouring rain, the pathetic, miserable torrid capitulation will have had their patience and loyalty sorely tested.
Of course, despite the failings, there were still players who tried hard and impressed, let us hope we can keep the best and replace the rest. THE PASALB Player of the Year, as voted by you the members, was Ruben Lameiras
Hopefully better times ahead, and I predict a swift return to league one and higher! This is a realistic aspiration, not the stuff of fantasy. Speaking of fantasy, the PASALB fantasy league trophy has passed from Dan Smithson, to this year's the winner: Simon Walker-congratulations!
PASALB renewed our sponsorship of the Argyle manager.
One difference between last year and this was that last year Derek Adams attended a "meet the manager' event, and I am sure our advice and encouragement led the way to a great recovery.
This year he spurned the opportunity to meet London branch, the team were relegated, and Adams has gone. Future managers: take note!
WE had a great Christmas social, with a pub crawl of Clerkenwell guided by local resident and blue badge guide George Allan, I am grateful for his time and historical knowledge imparted along the way.
Another successful event was our evening with Argyle legend Steve Castle. Steve is currently manager of Royston FC, and I propose a PASALB trip there to cheer them on.
We also had a PASALB trip to Guernsey, our football team PASALB FC travelled to Leiden, and we booked a PASALB table with former Argyle player Chris Harrison at the Tony Waiters lunch,
At last year's AGM we had as a guest the second most popular London based Argyle supporting musician-comedian, PASALB member Matt Tiller.
Argyle had lost every game that Matt attended last season, so this year he kindly agreed only to attend once. We lost.
Last year it was my intention to stand down and hand over to somebody new, but you didn't let me and I found myself re-elected. This year, in an attempt to escape by using reverse psychology, I offered to stay on, in the hope there may be a coup leading to me being deposed.
That has not happened, so you are stuck with me again. Thank you.
A few years ago I overheard somebody talking a bit indiscreetly, and straining my ears I thought I heard there was going to be changes at Argyle, who were "being taken over by Shepton Mallett". It was a week before I realised it was a reference to new club chairman SIMON HALLETT.
And now to our speaker and very special guest-Simon Hallett. Simon is in London having interviewed potential replacements for Argyle manager. Will he tell us whom has been selected? I doubt it very much, but I do know we will be better informed about the club after hearing from Simon- so please give him a huge London branch welcome.