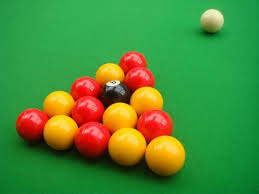 Pool update
Did you know that PASALB members play in a pool team with fans of Barrow FC? Here's an update from our Pool Secretary, Phil Burnam-Richards…
The old Ian Holloway quote – "I'm like a cheap tea bag – I don't stay long in the Cup" – pretty much sums up our efforts in the APFSCIL Pool Clydie Weekes Summer Cup in recent years.
Last year we were well beaten by Sheffield Wednesday 7-2 at the First Round Stage.
So to this season, with the League rolling on into July, this season's Cup Competition was already up against it time wise, so throw in tube strikes (threatened or real!) and holidays, there was just a small window in which to fit matches.
With a number of people crying off for one reason or another, there were  just the four of us – three from PASALB together with Dave Leitch from Barrow – who turned up on Thursday 2nd September to take on Hull City in this season's First Round.
Recent league encounters have been close-run affairs with honours even in the last two matches, and when Rob Preece put us one frame up and the Tigers won a closely contested second frame another tight match looked on the cards. Sadly it wasn't to be, despite more closely fought frames the Tigers were roaring, and so 2-1 became 3-1 and before we knew it the match was lost, a crushing 8-1 defeat.
At least we can concentrate on the League, whenever that it is! Watch this space for details!