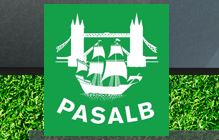 AGM – 7th June (with special guest)
The PASALB AGM and social gathering will be on Thursday 7th June at 7.00pm at the Hoop and Grapes, Farringdon.
All PASALB members are welcome! And this year we have a very special guest as well to help with what will be a diverting evening. Please do join us even if not standing for a committee post- the formalities will conclude quickly leaving time to socialise. 
Interested in joining the committee?
with some committee members leaving we need people to replace them. PASALB runs football, pool and darts teams as well as arranging events like "Meet The Manager" and meeting pubs to watch televised Argyle games. If the committee is not replenished all of these activities will be in jeopardy because there are fewer people to keep things running so do please consider getting involved. The time commitment is small with very few formal meetings, and most discussions/ decisions taking place by e-mail.  
A social gathering!
The AGM traditionally sees the Treasurer in generous mood and there'll be some beer and bowls of chips provided for those turning up, and of course a chance to talk Argyle after this exciting season. We also welcome ideas for PASALB activities next season.  
And a special guest!
This year we have joining us at our AGM an acclaimed London-based comedian, who also happens to be an Argyle fan!
WE LOOK FORWARD TO SEEING YOU AT OUR AGM -ALL MEMBERS WELCOME!