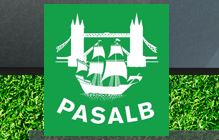 Committee Update
PASALB finances remain solid and membership is already up on last year's total as PASALB moves into the new seasons for its darts, football and pool teams. All of these teams would welcome new players so get in touch if you are interested. 
As you'll see elsewhere on the website, we have a number of social events coming up starting with the promotion DVD night at the Hoop and Grapes on Friday 24th November and including a Christmas night out at the Wurzels' Westcountry Christmas Party and a trip to Belgium in February next year. We also hope to arrange a social event with a speaker in January.
So far so good, but in addition to players for our teams we also need new blood for the committee to replace committee members who will be leaving this year. Please get involved; without new volunteers coming forward there may be some issues ahead in making sure PASALB continues to run smoothly and organise events that bring exiled Greens together.